Tanzania e-Visa requirements for Sint Maarten citizens
Tourists from Sint Maarten who want to visit Tanzania can now apply for an eVisa for Tanzania.
The eVisa is an Electronic Travel Authorization that was introduced in Tanzania in 2018 to make it easier for short-term visitors to obtain a visa. The e-Visa, unlike a regular visa, does not necessitate a visit to an embassy or the submission of a paper application. The entire procedure takes only a few minutes to complete.
Tanzanian eVisa is a one-time entry visa that allows visitors to stay in Tanzania for up to three months for tourism, leisure, or short-term medical treatment. Tanzania's mainland and Zanzibar are both covered by the e-Visa.
1. Types of Tanzania visas for Sint Maarten citizens.
If international visitors intend to visit Tanzania for other reasons, they should look into the following visas:
A single-entry tourist e-Visa is valid for up to 90 days from the arrival date and enables Sint Maarten residents to stay in Tanzania for three months solely for touristic purposes. A business visa for employment requires an employment contract.
A Multiple-entry tourist visa permits numerous entries for travel-related purposes within a 12-month period, with each trip not exceeding 03 months
Sint Maarten nationals can enter Tanzania with a single entry and stay for 90 days for short-term business purposes with a business visa that is valid for three months from the date of arrival. An Invitation letter and Certificate Of Incorporation is required for a business visa.
Transit visas in Tanzania are good for up to 7 days and allow travelers to stop for up to 7 days before their next journey.
Sint Maarten residents are also eligible for a visa on arrival in addition to the eVisa. However, applying for an eVisa before departure is highly recommended to ensure a smoother process upon arrival in Tanzania. Travelers with an eVisa, on the other hand, have a shorter line at entry points, whereas obtaining a visa on arrival can take longer.
Tanzania visas for Sint Maarten citizens
2. Tanzania visa requirements for Sint Maarten citizens.
Tanzania visa requirements for Sint Maarten residents are as follows:
Please submit a copy of your passport, which must be valid for at least six months from the date of application.
Please bring a digital copy of your passport photo with you.
A current photograph of the applicant, taken within the last 06 months, with a clear face against a white/plain background.
Payment method.
A valid email address to receive the electronic travel document.
You require an invitation letter from a tour host as well as his or her ID in order to apply for a Tourist multiple entry 1-year e-visa.
A business letter of invitation and proof of insurance is required for a business e-visa.
On arrival, Sint Maarten citizens must show their passports as well as a printed copy of their approved e-Visa.
In some cases, proof of vaccination may be required. Citizens traveling to a yellow fever-affected area, in particular, will be required to show proof of vaccination. It is best to conduct advanced research and consult a doctor if any vaccinations are required, as they vary depending on nationality and previous countries visited.
The entry points for travelers entering Tanzania.
The following are the entry points for travelers entering Tanzania with an e-Visa:
Julius Nyerere International Airport (JNIA), located in Dar es-Salaam.
Kilimanjaro International Airport (KIA), serving the cities of Arusha and Moshi.
Mwanza International Airport, serving the city of Mwanza
Abeid Amani Karume International Airport (AAKIA), on Unguja Island.
Zanzibar Sea Port.
By border: Namanga, Sirari, Holili, Horohoro, Kasumulu, Rusumo, Mtukula, Tunduma.
Travelers should always carry a copy of their eVisa with them in case they are asked to show proof of a valid visa. It is also advisable to be aware of the safety and security measures when visiting Tanzania.
Requirements of Tanzania visa for Sint Maarten citizens.
3. How to Apply for Tanzania e-Visa from Sint Maarten?
It is a simple and quick process to apply for an eVisa to Tanzania from Sint Maarten. All that is required is an internet connection and the necessary documentation.
The application form will require the following information:
Personal information: full name, birth date, and country of citizenship.
Passport information includes the country of issue and number.
The trip's specifics are as follows: intended entry date and purpose.
Applicants must pay with a credit or debit card after completing the application form. Applicants will then receive a message confirming that their application was submitted successfully.
To avoid inconveniences such as delays or denial of the eVisa, it is critical that all information provided in the application form be accurate and up to date.
Applicants must provide a valid email address because all eVisa communications, including acceptance or denial, will be sent via email.
Tanzanian eVisas typically take up to 3 business days to process. Travelers should plan ahead of time and submit their applications on time to avoid arriving in Tanzania without approval.
Read more: Apply for a Tanzania Visa Online (e-Visa).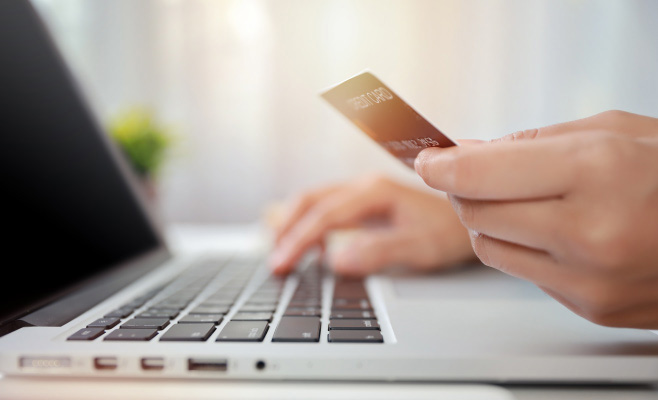 Apply for Tanzania e-Visa from Sint Maarten.
4. Cost of Tanzania visa for Sint Maarten passport holders.
The Tanzania visa fee for Sint Maarten citizens varies depending on the type of visa and the number of entries of the applicant's visit. To apply for a Tanzania visa from Sint Maarten, you must pay two (2) types of visa fees: Service cost and Government cost.
Read more: Tanzania e-Visa fees.
You can get your e-Visa quickly instead of waiting weeks for your local embassy to process your visa application. All you have to do is apply for an e-Visa from your computer, tablet, or phone and wait for it to arrive via email. You have a variety of processing time options in the following list:
Tanzania Standard e-Visa: is processed in 03 business days. It's a good option for non-urgent and low-budget requirements.
Tanzania Urgent e-Visa: If you select this option, your visa will be processed within 02 business days.
Tanzania Super Urgent e-Visa: The application will be completed within 01 business day.
Read more: Tanzania Visa processing time.
When you have COVID-19 Insurance, your traveling experience will be more amazing and guaranteed at this time.
Tanzania visa for Sint Maarten passport holders.
Useful information: