Tanzania visa for UK (British) citizens: Requirements and Cost
Tanzania is a country in East Africa, recognized for its huge wilderness regions with multi-animal as a mecca populated by the "big five" game (elephant, lion, leopard, buffalo, rhino). Most nationalities visiting Tanzania, including the United Kingdom, must apply for a visa. How to apply for a visa to Tanzania from the UK? This article will explain how to apply for a Tanzania visa for UK citizens, as well as the requirements and costs.
1. What is the Tanzania e-Visa for British citizens?
Tanzania Electronic Visa (e-Visa) is an online tourist visa available to holders of British passports on arrival in Tanzania.
Applying for a visa to Tanzania from UK remotely via the internet is seen as a significant improvement over the previous method of physically going to a Tanzanian diplomatic mission to file the paperwork.
UK citizens planning a vacation in mainland Tanzania or Zanzibar can take advantage of the many benefits provided by this digital visa:
Applying for a visa to Tanzania from UK online that is quick and easy to use
Within a few business days, the transaction was completed.
There is no need to visit an embassy
Visa can be received at home via Email
The e-Visa has many types with the validity from 7 days to 1 year.
Tanzania visa for UK citizens
2. Tanzania visa requirements for UK citizens.
Tanzania, like many other countries, has a few basic visa requirements for UK citizens. To apply for an e-Visa to Tanzania from UK, The traveler from the UK must submit some required documents in order to make a complete application:
A valid UK passport (British citizen) with at least 6 months from the date of your arrival in Tanzania
A digital image (scan) of the British passport's a bio page
Email address which you will be received the confirmation letter
Have a payment with the online processing fee
The British visitor's most recent passport-sized photograph
Return/onward flight confirmation.
Invitation letter + COI (if business visa)
A host ID card/passport and a letter from the host (if tourist with multiple entries)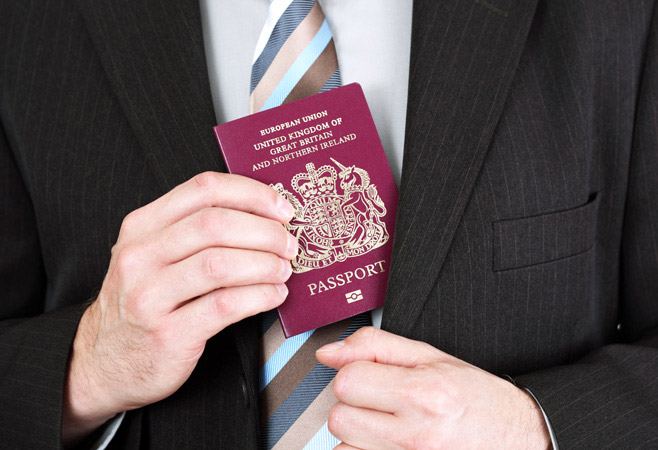 3. British passport requirements for the Tanzania e-Visa.
The British passport must be valid for at least six months from the intended date of arrival in Tanzania.
It should also include a single blank page for stamps at the entry and exit points.
The Tanzania e-Visa is a one-time entry permit that cannot be transferred to another travel document. As a result, British visitors can only enter Tanzania and Zanzibar using the passport linked to their Tanzania e-Visa.
UK citizens who have a passport that is about to expire must renew it before applying. Similarly, dual nationals must apply for an e-Visa using the same passport they intend to use to enter the country.
4. Types of visa to Tanzania from UK.
British visitors to Tanzania must apply for the appropriate visa based on their purpose for visiting the country. Types of Tanzania visas for UK citizens:
Tanzania tourist e-visa (single-entry): A single-entry tourist visa for Tanzania allows the traveler to stay in the country for up to three months for the purpose of tourism and leisure, short-term health treatment, or any other activity permitted by Tanzanian law.
Tanzania tourist e-visa (multiple-entry): A multiple-entry Tanzania tourist visa is designed for those who need to visit Tanzania on a regular basis. This visa is valid for a maximum of 12 months and allows travelers to stay in Tanzania for up to three months at a time. To be eligible for this visa, the applicant must be invited by a Tanzanian citizen and provide a variety of supporting documentation.
Tanzania transit e-visa: A transit visa is available for travelers who want to stay in Tanzania on their way to another country for no more than 7 days.
Tanzania business e-visa: A Tanzania business visa is issued to UK passport holders who are visiting the country in their professional capacity or conducting business and allows for a stay of 90 consecutive days with a single entry.
5. Tanzania visa application in the UK - Applying for a visa to Tanzania from UK.
After ensuring that they meet the Tanzania visa requirements for UK passport holders and selecting the appropriate visa, British travelers must fill out a brief Tanzania e-Visa application form, which should only take a few minutes.
The form requests important personal and passport information, such as the applicant's full name, date and place of birth, and passport number, as well as information about the applicant's travel plans in Tanzania. Check that you have entered correct and up-to-date information, or you may face delays in receiving your visa.
All UK citizens are also asked to provide a current email address as part of the e-Visa application process, where confirmation that the application has been received will be sent. After the Ministry of Home Affairs has reviewed the application, the details of the visa's approval or denial will be sent to the same email address. It is not recommended that applicants book flights or accommodations until they have received confirmation of visa approval.
Please keep in mind that having a visa does not guarantee you the right to enter Tanzania, and the immigration officer will make the final decision at the border. As a result, applicants for the Tanzania visa for UK passport holders should bring any necessary supporting documents with them when they pass through Tanzania immigration control.
Read more: Apply for a Tanzania Visa Online (e-Visa)
6. Tanzania visa cost for UK citizens.
Tanzania Immigration Services is proud of its ability to provide excellent service at a reasonable cost. The cost of your visa is determined by the type of visa you select as well as the processing time you select. To apply for a Tanzania visa for US citizens online, you must pay two (2) types of visa fees: service cost and government cost.
Read more: Tanzania e-Visa fees
Here are your choices:
Tanzania Standard e-Visa: A Tanzania standard e-Visa takes 3 days to process.
Tanzania Urgent e-Visa: If you select this option, your visa will be processed within 2 days.
Tanzania Super Urgent e-Visa: The application will be ready in less than 24 hours.
Read more: Apply for a Tanzania Visa Online (e-Visa)
To have a Tanzania visa for UK citizens whenever you like it. You do not have to go far from home; just open your laptop/smartphone and complete your application form. Not much time for it. Apply now and we will help you have an amazing experience on your trip.
Useful information:
Tanzania Visa Requirements for United Kingdom Citizens FAQs