Tanzania visa for Moroccans citizens: Requirements and Fees
Tanzania is a tempting destination for Moroccan tourists. Whether you want to explore the country's unique landscapes or do business in Tanzania. Moroccan citizens now have a once-in-a-lifetime opportunity to visit Tanzania by obtaining the Tanzania e-Visa.
Holders of an e-Visa Tanzania can now stay in the country for many days by completing a simple online registration.
Continue reading to learn about Tanzania visa requirements for Moroccan citizens and how to travel to the country as a Moroccan.
1. Tanzania visa requirements for Moroccan citizens.
Visitors from Morocco can visit Tanzania if they apply for an e-visa.
In accordance with Tanzania visa policy, the following documents and information are required when applying for a Tanzania e-Visa:
Travelers must have a Morocco passport that is valid for at least six months from the date of entry into Tanzania. At least two blank pages in the passport should be available for visa stamping.
A scan of the Morocco passport's biographical page.
A recent photo of the applicant with a clear face against a white background
A valid credit or debit card for paying the Tanzania e-Visa fee.
A valid email address to receive the confirmation/result of visa application.
In addition, Moroccan nationals need to provide some necessary documents to apply for a Tanzania visa depending on the purpose of the trip.
Return/onward flight confirmation (Tourist, transit e visa)
Invitation letter + COI (Business visa)
A host ID card/passport and a letter from the host (if tourist with multiple entries)
2. Types of a Tanzania visa for Moroccans.
Moroccans can obtain a Tanzania visa in a number of ways. They can select from a number of travel permits based on the purpose of their visit and the length of time they intend to stay in Tanzania.
The following Tanzania e-Visa types are available to Moroccans:
Tanzania Single-entry tourist e-Visa: is valid for 03 months, with a single entry. Moroccan travelers can have a duration of stay up to 03 months from the arrival date in Tanzania.
Tanzania Multiple-entry e-Visa: This visa has a validity of 12 months from the entry date, allowing travelers to enter Tanzania multiple times. The staying time is within 03 months from the arrival date per entry.
Tanzania Business e-Visa: is for Moroccans who work temporarily in the country or invest in Tanzania businesses. It allows a single entry into Tanzania, with the staying time of 03 months from the arrival date.
Tanzania Transit e-Visa: This type of visa is available for Moroccan travelers transiting through Tanzania on their way to another destination and having a short trip in the country for no more than 07 days.
Moroccan citizens should also be aware that the electronic visa is only valid for tourist purposes. If applicants want to visit the country for business or to live or study, they must make an appointment with a Tanzanian embassy or consulate.
3. How to Apply for a Tanzania visa for Moroccans online?
The application process for the Tanzania e-Visa is simple and takes only a few minutes to complete. It is no longer necessary to visit an embassy or make lengthy phone calls to officials.
Applicants must also provide the following information:
Basic personal details.(Full name, Birthdate, Nationality, Contact number)
Information from their Morocco passport (such as date of issue/expiry and passport number).
Details regarding travel dates and flight information.
After the Moroccan applicant has completed the information, it is recommended that they double-check that everything is correct in order to avoid any delays with the application. Then, simply submit the form, and your Tanzania e-Visa application will be processed.
Read more: Apply for a Tanzania Visa Online (e-Visa).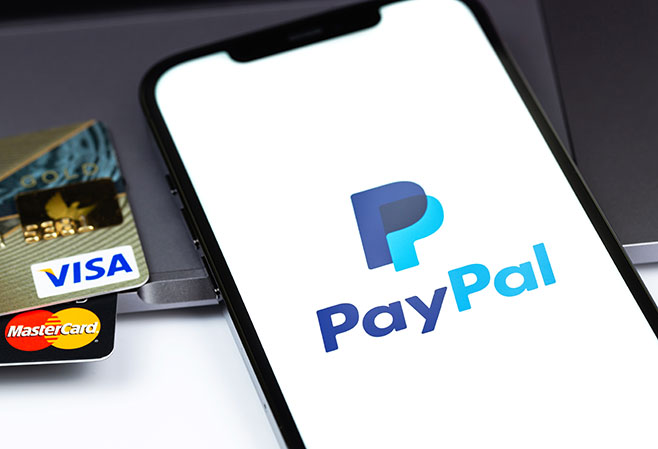 4. Tanzania visa cost for Moroccan citizens.
To apply for a Tanzania visa for Moroccans online, you must pay two (2) types of Tanzania visa fees: service fees and government fees.
Tanzania Immigration Services takes pride in its ability to provide high-quality service at a reasonable price. The cost of your visa is determined by the type of visa and the processing time you choose.
Here are your options:
Tanzania e-Visa Standard: A standard e-Visa for Tanzania is processed in three business days. It's a good option for non-urgent and low-budget requirements.
Tanzania e-Visa Urgent: If you select this option, your visa will be processed within two business days.
Tanzania e-Visa Super urgent: The application will be completed within one business day.
Read more: Tanzania Visa processing time
In this time, we recommend the travelers purchase Tanzania travel Insurance to make the trip in Tanzania more amazing and guaranteed.
5. Travel to Tanzania from Morocco.
Visitors planning to visit Tanzania can fly into any international airport in Morocco. Casablanca and Agadir both have international airports.
Some of the airlines that fly from Morocco to Tanzania are Royal Air Maroc, Turkish Airlines, and PrecisionAir.
Tourists are advised to set aside $50 for daily expenses while in Tanzania.
Tanzania is a multilingual country with the official languages of Swahili and English. Swahili, on the other hand, is the most widely spoken language in the country. Other indigenous languages in the country are of Bantu and Nilotic origin.
Tanzania's official currency is the Tanzanian shilling. Tanzania accepts US dollars almost everywhere. Visitors can, however, exchange their foreign currency at various banks and exchange outlets throughout the country.
Tanzania has a tropical climate. The country is dry and arid all year, but there are two rainy seasons: the short rainy season lasts from October to December, and the long rainy season lasts from March to June.
Tanzania operates on East African Time (GMT+3), putting it two hours ahead of Morocco.
Some of the delicacies available to visitors in Tanzania include ugali (maize porridge), nyama choma (grilled meat), and mshikaki (marinated beef).
Visitors to Tanzania can visit Mount Kilimanjaro, Serengeti National Park, and Serengeti, among other tourist attractions. Transportation in Tanzania is possible with buses, taxis and ferries.
Visitors to Tanzania are expected to be courteous and aware of existing rules and regulations while engaging in tourism-related activities.