Tanzania e-Visa requirements for Spanish citizens
Tanzania has captured the attention of everyone this year, from celebrities to travel bloggers, hoteliers, and everyday travelers. In this country, you can climb Africa's highest peak (Mt. Kilimanjaro), go on a wild safari through the Serengeti National Park, or stroll through the vibrant streets of Dar es Salaam.
Furthermore, Zanzibar, an island off the coast of Tanzania, is famous for its beautiful turquoise beaches and is where musician Freddie Mercury was born.
In order to enter Tanzania legally, all Spanish citizens must have a visa. Travelers can, thankfully, apply for a Tanzania electronic travel visa (also known as an e-Visa) from the comfort of their own homes.
To get a Tanzania visa from Spain, travelers must fill out an online application, which is a quick and easy process. The application process takes less than an hour on average, and Spanish citizens can expect their visas to be processed in less than three business days.
If you are a Spanish national planning a trip to Tanzania and want to apply for an electronic visa, please read the requirements and steps below.
1. What is the Tanzania e-Visa for Spanish citizens?
Visitors from certain countries must apply for a consular visa at a Tanzanian embassy; however, Spanish citizens can apply for a visa to Tanzania online.
In 2018, Tanzania implemented an electronic visa, or e-Visa, for certain nationalities, including Spaniards. The applicant must fill out a simple online application form from the comfort of their own home or office in this simplified system.
The most convenient way to obtain a Tanzania tourist visa is through the e-Visa system. Visitors to Tanzania can obtain a variety of visas based on the reason for their visit.
Visitors from Spain who have a valid Tanzania e-Visa can avoid long border lines and enter the country quickly and easily.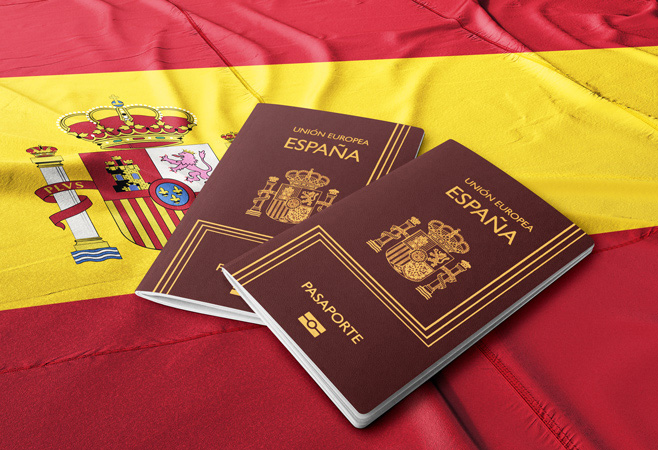 Tanzania e-Visa for Spanish citizens.
2. Types of the Tanzania e-Visa for Spanish citizens.
As previously stated, obtaining a Tanzania visa is now easier than ever for Spanish citizens. This means no more waiting in embassy lines, face-to-face interviews with immigration officials, or stacks of paperwork. The first and most important step is to determine which type of visa you require and then apply for it.
Let us begin with the fundamentals: the various types of Tanzanian visas. Although there are more than four different types of visas, the single-entry tourist visa is the most common. Here are a couple of examples:
A single-entry Tanzania Tourist Visa.
A multiple-entry Tanzania Tourist Visa.
A Tanzania Transit Visa.
A Tanzania Business Visa.
3. Tanzania visa requirements for Spanish citizens.
Following your decision on the type of visa you require, the next step is to gather the required documents and paperwork in order to begin an online application for a Tanzanian visa. Citizens of Spain must currently possess the following documents:
A valid Spanish passport must be current and valid for at least six months from the date of arrival in Tanzania.
Biometric passport page - A copy of your biometric passport page must be submitted. The first page of a passport usually contains the traveler's photo and personal information (passport number, full name, nationality, and so on).
A digital passport-style photo of yourself - You must submit a recent photograph of yourself taken within the last six months, with your face centered and clearly visible.
You require an invitation letter from a tour host as well as his or her ID in order to apply for a Tourist multiple entry 1-year e-visa.
For a Business e-visa, a letter of invitation from the organization and a proof of insurance are needed.
A valid email address - You must enter a valid email address in order to receive notifications about the status of your Tanzania visa.
A valid payment method - To pay the visa fees, you must have a valid debit or credit card.
Tanzania visa requirements for Spanish citizens.
4. How to apply for a Tanzania Visa from Spain?
The application for a Tanzania e-Visa must be completed.
To apply for a Tanzania e-Visa from Spain, you must first fill out the Tanzania visa application form online. This form will ask you a few basic questions about yourself (such as your full name, date of birth, and nationality), your contact information (email and current address), and passport information in less than an hour (passport number and country of citizen).
After that, you must pay the application fee and await email confirmation. Tanzania visa processing usually takes within three days, but this can be extended due to high demand or other factors. We recommend printing a copy of your approved e-Visa in case you are requested by an immigration official at the border.
Read more: Apply for a Tanzania Visa Online (e-Visa).
Apply for a Tanzania Visa from Spain.
5. Cost of Tanzania visa for Spanish passport holders.
The cost of a Spanish visa in Tanzania varies depending on the type of visa and the number of times the applicant enters the country during his or her stay. When applying for a Tanzania visa from Spain, you must pay two (2) types of visa fees: Service cost and Government cost.
Read more: Tanzania e-Visa fees.
You can get your e-Visa quickly instead of waiting weeks for your local embassy to process your visa application. Fill out an e-Visa application from your computer, tablet, or phone and wait for an email confirmation.
Read more: Tanzania Visa processing time.
When you have COVID-19 Insurance, your traveling experience will be more amazing and guaranteed at this time.
Tanzania visa for Spanish passport holders.
Useful information: