Tanzania (Zanzibar) visa for Saudi citizens: Travel Requirements
Traveling to Tanzania is on many people's bucket lists these days, especially given the friendly culture and allure of Mount Kilimanjaro, which provides an unforgettable mountain climbing experience.
Saudi nationals can visit both mainland Tanzania and the beautiful island of Zanzibar with the Tanzania e-Visa.
So, How to apply for a visa to Tanzania from Saudi Arabia? This article will explain how to apply for a Tanzania visa for Saudi citizens, as well as the requirements and costs.
1. Tanzania e-Visa for Saudi citizens:
The Electronic Visa (e-Visa) also known as Visa Online has emerged as one of the most innovative services in the freedom of movement and people-to-people contacts.
Tanzania's government introduced the Tanzania Electronic Visa (e-Visa) in 2018 to facilitate short-term international visitors' visits.
Tanzania e-Visa enables the management of the visa application process to take place entirely online. Everything is done online: the visa application and supporting documents are submitted online, payment is made online, and the application decision is communicated online.
With the introduction of this new online Tanzanian visa application, Saudi Arabian citizens will be able to apply for their visas from the comfort of their own homes.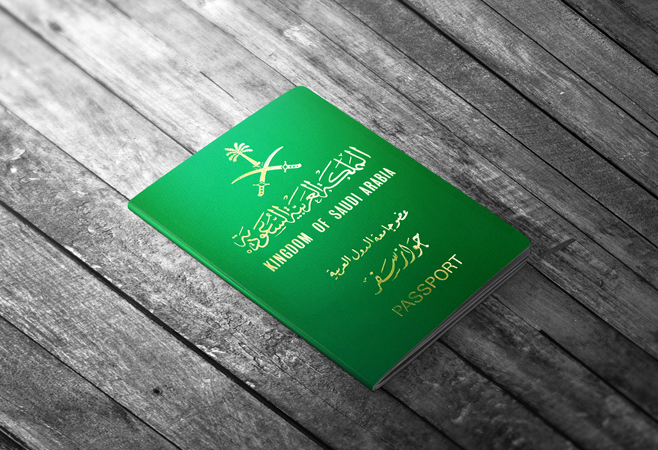 2. Tanzania visa requirements for Saudi citizens.
Saudi citizens must obtain a Tanzania e-Visa. You can obtain the e visa by meeting the requirements listed below.
A valid Saudi passport with at least six months of validity remaining from the arrival date in Tanzania and a minimum of 02 unused pages is required.
A passport-style photograph: passport-sized photos that meet the following requirements: taken against a white background with a clear face.
A digital image of the Saudi passport's biographical page
Flight tickets
The funds required to cover the e-Visa application fees, which can be paid by credit/debit card or direct transfer into the bank account.
Depending on the purpose of your e visa application, you need to provide some additional documents, such as:
Return flight tickets
Invitation letter + COI (if business visa)
A host ID card/passport and a letter from the host (if tourist with multiple entries)
3. Types of a Tanzania visa for Saudi Arabian citizens.
There are multiple Tanzania visa options available to Saudi nationals. They can select from a variety of travel permits based on the reason for their visit and the length of time they will spend in Tanzania.
Tanzania Tourist e-Visa (Single entry for 90 days): This eVisa, also known as a Tanzanian tourist visa, is issued to Saudi nationals who wish to visit Tanzania for tourism, leisure, charitable activities, visiting family and friends, holidays, and attending conferences. It is valid for 90 days from the date of entry, allowing Saudi Arabian citizens to stay in the country for 90 days from the arrival date.
Tanzania Tourist e-Visa (Multiple entries for 1 year): The multiple-entry e-Visa is for Saudi nationals whose business or other affairs and circumstances necessitate frequent visits to Tanzania. Directors of Tanzanian-registered companies, and people married to Tanzanian residents are examples of such people. This type of e visa allows multiple entries to Tanzania, with the validity of 1 year from the arrival date. Saudi nationals can enter the country as many times as they want during this period, and stay there up to 03 months for each entry.
Tanzania Business e-Visa (Single entry for 90 days): This visa is available to Saudi business executives who intend to conduct commercial activities in the country for a period of no more than three months. The applicants are allowed to enter Tanzania once, with the staying time being within 03 months from the date of arrival.. Saudi travelers will need to provide evidence that the business assignment will take no more than 90 days, such as a work contract or assignment, a letter of invitation from the parties they intend to conduct business with, in order to obtain the business e-Visa.
Tanzania Transit e-Visa (Valid for 7 days): This e-Visa is issued to Saudi nationals who intend to transit through Tanzania for a period of no more than seven days, with a single entry. The applicant from Saudi Arabia must provide proof of onward travel, such as a ticket and a visa for the country of destination, in order to obtain this e-Visa. This visa is not likely to be issued for tourist purposes.
4. How to Apply for a Tanzania visa for Saudi citizens online?
All a Saudi Arabian needs to apply for a Tanzania e-Visa is a computer with a good internet connection, as well as all of the required documents for the visa you want.
The form requests important personal and passport information, such as the applicant's full name, date and place of birth, and passport number, as well as information about the applicant's travel plans while in Tanzania.
Saudi citizens will make the required payment after completing the online Tanzania visa application form, and a payment receipt notification will be sent to the email address.
Following the completion of the online e-Visa application form. You will receive a confirmation email. Please double-check your application information to ensure that there are no mistakes. Incorrect or misspelled information may result in the rejection of your visa application.
After successfully registering, you will receive your e-visa via email within a maximum of three working days.
Read more: Apply for a Tanzania Visa Online (e-Visa).
5. Cost of visa to Tanzania from Saudi Arabia.
Tanzania Immigration Services is proud of its ability to provide excellent service at a reasonable cost. The cost of your visa is determined by the type of visa you select as well as the processing time you select.
To apply for a Tanzania visa for Saudi online, you must pay two (2) types of visa fees: service fees and government fees.
Read more: Tanzania e-Visa fees.
The government fee is mandatory for Saudi citizens who want to get a Tanzania e visa since your country of origin is not on the exemption list of Tanzania e visa.
Regarding the Service fees, here are your options:
Tanzania e-Visa Standard: A standard e-Visa for Tanzania is processed in three business days. It's a good option for non-urgent and low-budget requirements.
Tanzania e-Visa Urgent: If you select this option, your visa will be processed within two days.
Tanzania e-Visa Super urgent: The application will be completed within one day.
Read more: Tanzania Visa processing time.
In this time, the traveling trip will be more amazing and guaranteed, when you have COVID-19 Insurance for your benefit.
Tanzania Visa for Saudi citizens payment methods:
You can choose to pay by 02 ways: electronic payment (Visa, Mastercard, American Express or Paypal) and wire transfer (HSBC transaction).
6. Travel to Tanzania from Saudi Arabia.
A trip to Tanzania is one of the best vacation plans that any tourist could make. Here, you can get up close and personal with nature while having the best vacation ever. There are some unusual and surprising tourist attractions, such as the massive Ngorongoro Crater. Furthermore, you will be able to observe the country's fauna in ways you never imagined possible. If you're not sure where to go, Tanzania Immigration Services recommends a couple of places that you might enjoy visiting.
Tarangire National Park is the first place to visit in Tanzania. It is one of the attractions that you will be able to visit with ease. This is the ideal place to begin your journey through the country's various safaris. This park gets its name from its location on the banks of the Tarangire River. Large groups of elephants and baobabs, symbols of African vegetation, can be seen from here.
If you want to interact with even more diverse wildlife, you can visit the Ngorongoro Conservation Area. It is one of the most spectacular volcanic calderas in the world, with an unrivaled landscape.
What are you waiting for? Please contact us right away to apply for a Tanzanian visa for Saudi citizens so that you can have the most amazing trips in this fascinating country.
7. Can You Get I get a Zanzibar e visa for Saudi citizens?
There is no Zanzibar eVisa, although Saudi citizens can acquire a Tanzania eVisa. This allows the holder to travel throughout Tanzania, including Zanzibar.
The eVisa, or electronic visa, is intended to increase security and ease admission into the nation. Visitors with an eVisa will be able to pass through border control more quickly and easily than those who must wait in line for a visa on arrival.
Travelers who are qualified and have the necessary documentation for admission can apply for the Tanzania eVisa online before visiting Zanzibar. Find out more about the Tanzania e-visa requirements and getting an eVisa.
Useful information: