Tanzania e-Visa for Palauan citizens: Requirements and Fees
Tanzania is one of the most interesting and exciting destinations in the world, especially for Palauan visitors. Three elements make up the reputation of this long-forgotten treasure: the wild and lovely Serengeti plains, which are perfect for safaris; Mount Kilimanjaro, Africa's highest peak; and Zanzibar, a lovely blue-sand island off Tanzania's coast. All of these reasons make Tanzania the next big thing.
However, before you book your flight to Tanzania, please remember that all Palauan visitors are required to obtain a visa in order to enter the country.
Fortunately, a new Tanzanian government motion makes applying for and receiving a Tanzanian online visa easier than ever - and we'll show you how.
Tanzania e-Visa for Palauan citizens
1. What is the Tanzania e-Visa for Palauan citizens?
Visitors from certain countries must apply for a consular visa at a Tanzanian embassy; however, Palauans can apply for a visa to Tanzania online.
Tanzania introduced an electronic visa, or e-Visa, for certain nationalities, including Palauans, in 2018. In this simplified system, the applicant must fill out a simple online application form from the comfort of their own home or office.
The e-Visa system is the most convenient way to obtain a Tanzania tourist visa. Visitors to Tanzania can obtain a variety of visas depending on their purpose for visiting the country.
Visitors from Palau who have a valid Tanzania e-Visa can avoid long lines at the border and enter Tanzania quickly and easily.
2. Types of the Tanzania e-Visa for Palauan citizens.
As previously stated, obtaining a Tanzania visa for Palauan citizens is now easier than ever. This means no embassy lines, no in-person interviews with immigration officials, and no stacks of paperwork. The first and most important step is determining which visa you need and applying for it.
Let us begin with the fundamentals: the various types of Tanzanian visas. Although there are more than four different types of visas, the single-entry tourist visa is the most common. Here are a few examples:
A single-entry Tanzania tourist visa allows the traveler to stay in Tanzania for a maximum of three months and can be used for vacation, tourism, or medical purposes.
A multiple-entry Tanzania visa - This visa is designed for people who plan to visit Tanzania frequently. This visa allows visitors to stay in Tanzania for a maximum of three months for each trip, and it is valid for a year. The applicant must be invited by a Tanzanian citizen and provide proper documentation on why they require such a visa in order to be considered for a Tanzania multiple-entry visa.
A Tanzania transit visa allows a traveler to pass through Tanzania on their way to their next destination. It is only valid for stays of up to 7 days and is intended for short layovers.
A Tanzania business visa is available to those planning to visit Tanzania for business or to invest in Tanzanian companies. Depending on the traveler's needs, this visa's validity is 3 months, and single entry into the country.
3. Tanzania visa requirements for Palauan citizens.
Following your decision on the type of visa you require, the next step is to gather the required documents and paperwork to begin an online application for a Tanzanian visa. Citizens of Palau are currently required to have the following documents:
A Palauan passport must be current and valid for at least six months from the date of travel.
Biometric passport page - A copy of your biometric passport page must be provided. The first page of a passport usually contains the traveler's photo and personal information (passport number, full name, expiration date, and so on).
A digital passport-style photo of yourself - You must submit a recent photograph of yourself taken within the last six months, with your face centered and visible.
A Basic Travel Itinerary - As part of the application process, you will be required to submit a basic list of your travel plans to ensure that they fall within the three-month Tanzanian tourist visa limit. Check that your ticket clearly states your next stop (either to another destination or back home).
A valid email address - In order to receive notifications about the status of your Tanzania visa, you must enter a valid email address.
A valid payment method - You must have a valid debit or credit card to pay the visa fees.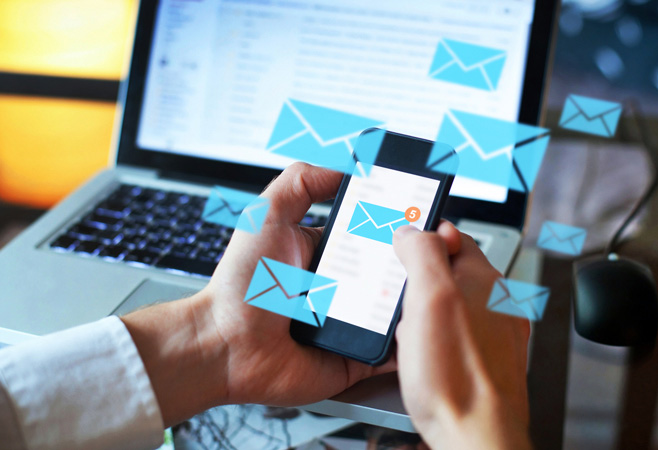 Tanzania visa requirements for Palauan citizens
4. How to apply for a Tanzania Visa from Palau?
The Palauan application must be completed in order to obtain a Tanzania e-Visa.
To apply for a Tanzania e-Visa from Palau, you must first fill out the Tanzania visa application form online. This form will ask you a few basic questions about yourself (such as your full name, date of birth, and nationality), your contact information (email and current address), and passport information in less than an hour (passport number and expiration date).
Then you must pay the application fee and wait for an email confirmation. Tanzania visa processing time is typically 3 days, but this may be extended due to high demand or other factors. We recommend printing a copy of your approved e-Visa in case an immigration official questions you at the border.
Read more: Apply for a Tanzania Visa Online (e-Visa).
Apply for a Tanzania Visa from Palau
5. Cost of Tanzania visa for Palauan passport holders.
The cost of a Palauan visa in Tanzania varies according to the type of visa and the number of entries the applicant makes during his or her visit. When applying for a Tanzania visa from Palau, you must pay two (2) types of visa fees: service cost and government cost.
Read more: Tanzania e-Visa fees.
You can get your e-Visa quickly instead of waiting weeks for your local embassy to process your visa application. Fill out an e-Visa application from your computer, tablet, or phone and wait for it to be emailed to you. You can choose from one of the following processing times:
Tanzania Standard e-Visa: is processed in 03 business days. It's a good option for non-urgent and low-budget requirements.
Tanzania Urgent e-Visa: If you select this option, your visa will be processed within 02 business days.
Tanzania Super Urgent e-Visa: The application will be completed within 01 business day.
Read more: Tanzania Visa processing time.
When you have COVID-19 Insurance, your traveling experience will be more amazing and guaranteed at this time.
Tanzania visa for Palauan passport holders
Useful information: