Tanzania e-Visa requirements for citizens of Netherlands Antilles
A Tanzania eVisa can now be requested from more than 150 countries. Because there is no longer a requirement to apply at a local embassy or consulate, obtaining a visa to Tanzania is now quicker, less expensive, and more comfortable thanks to the Tanzanian government's establishment of the Tanzania eVisa in 2018. Therefore, a Tanzania eVisa for Netherland Antilles is available.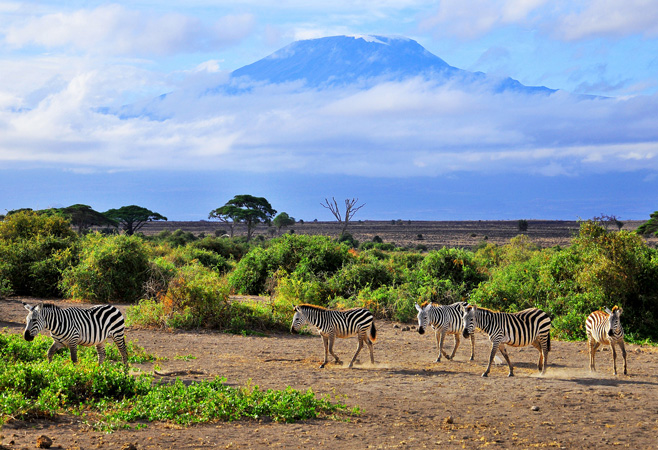 Tanzania visa requirements for citizens of Netherlands Antilles
1. Tanzania visa requirements for citizens of Netherlands Antilles.
Holders must ensure they have the following documents, known as Tanzania e-Visa entry requirements, before applying for a Tanzania online electronic Netherlands Antilles passport:
A passport that is both valid and authentic.
The passport must be issued by the government of the Netherlands Antilles and be valid for at least 6 months upon arrival in Tanzania. Check that all of the information on the biographical page of the passport is visible and easy to read.
A passport photograph
The passenger from the Netherlands Antilles must provide a personal headshot. Make sure the image is clear and has a high resolution.
A current credit or debit card
Once the online application form has been completed and the applicant is nearing the end of the process, payment for Tanzanian visa processing fees will be requested.
Evidence of a return flight to Netherlands Antilles
Citizens of the Netherlands Antilles must also show proof of a return flight to their home country. This is done so that the Tanzanian government can confirm that the applicant is following the Tanzanian eVisa conditions of the allowed continuous stay, which is a maximum of three months.
A photo
Ensure the photograph was taken in accordance with international standards, with a white background.
Tanzania, like many other countries, requires yellow fever vaccinations for visitors from infected areas before they arrive.
2. Type of the Tanzania visa for citizens of Netherlands Antilles.
It is important to note that visas for Tanzania vary depending on your reason for visiting the east African country and the length of your stay.
All international citizens, including Netherlands Antilles passport holders, must first determine which visa type best meets their needs before applying.
There are four main types of visas available to travelers as following:
Tanzania tourism visa with 2 options:

Tanzanian tourist visa - single entry. Netherlands Antilles passengers are eligible for this type of visa if their goal is to visit Tanzania for leisure, tourism, or short-term healthcare in three months. They can only enter Tanzania once.

Tanzanian tourist visa - multiple entries. This visa type allows Netherlands Antilles to enter Tanzania at various times within a 12-month period. The maximum permitted stay in Egypt per visit is three months.

Tanzanian business visa Netherlands Antilles applicants must present a valid work contract and travel for legal business, special work assignments, professional duties, or to invest in Tanzanian businesses once.
Visa for transit: Ideal for Netherlands Antilles travelers passing through Tanzania or who need to stay in the country for a maximum of 7 days, and single entry enter the country.
The tourist visa is the most common Tanzanian visa type for Netherlands Antilles nationals. Netherlands Antilles applicants should decide whether they need a multiple-entry visa or a single-entry visa based on their travel needs.
Tanzania visa for citizens of Netherlands Antilles
3. How to Apply for Tanzania eVisa from Netherlands Antilles?
Citizens of the Netherlands Antilles are among those who can apply for an eVisa to Tanzania. The online Tanzania visa application form is extremely simple and easy to use, taking only a few minutes to complete.
In order to receive the electronic visa, citizens of the Netherlands Antilles must fulfill and respect the following requirements:
Personal information such as full name, date of birth, and birth country must be entered.
Passport information, such as the passport number and expiry date, must also be entered.
Dates for arrival and departure along the itinerary should be provided.
In order to obtain a Tanzania visa, this information, as well as the necessary requirements, must be entered into the online application form.
Read more: Apply for a Tanzania Visa Online (e-Visa).
Apply for Tanzania eVisa from Netherlands Antilles
4. Cost of Tanzania visa for Netherlands Antilles passport holders.
The Tanzania visa fee for Netherlands Antilles citizens varies depending on the type of visa and the number of entries of the applicant's visit. To apply for a Tanzania visa from the Netherlands Antilles, you must pay two (2) types of visa fees: service cost and government cost.
Read more: Tanzania e-Visa fees.
You can get your e-Visa quickly instead of waiting weeks for your local embassy to process your visa application. All you have to do is apply for an e-Visa from your computer, tablet, or phone and wait for it to arrive via email. You have a variety of processing times options in the following list:
Tanzania Standard e-Visa: is processed in 03 business days. It's a good option for non-urgent and low-budget requirements.
Tanzania Urgent e-Visa: If you select this option, your visa will be processed within 02 business days.
Tanzania Super Urgent e-Visa: The application will be completed within 01 business day.
Read more: Tanzania Visa processing time.
When you have COVID-19 Insurance, your traveling experience will be more amazing and guaranteed at this time.
Cost of Tanzania visa for Netherlands Antilles passport holders
5. What entry ports can Netherlands Antilles passport holders use to enter Tanzania?
Citizens of Malaysia that have an approved Visa for Tanzania can enter the country through three international airports:
Julius Nyerere International Airport - DAR - Dar es Salaam
Kilimanjaro International Airport - JRO - Kilimanjaro
Mwanza International Airport - MWZ - Mwanza and checkpoints in Namanga, Sirari, Holili, Horohoro, Kasumulu, Rusumo, Mtukula, Tunduma.
In case, visitors arrive in Zanzibar, there are two entry points which are:
Abeid Amani Karume International Airport - ZNZ - Unguja Island
Zanzibar Seaport
Useful information: