turkmenistan
If you're looking for a country that has it all, Tanzania is the place to be. It is ideal for adventurers because it is home to Africa's highest peak, Mount Kilimanjaro; foodies will enjoy Dar es Salaam's up-and-coming restaurants; and those looking to relax will enjoy Zanzibar island's beautiful beaches.
However, before you book a ticket or plan any of the activities mentioned above, remember that all Turkmen citizens require a visa to legally enter Tanzania.
Thanks to a new venture launched by the Tanzanian government in 2018, applying for and receiving a Tanzanian electronic visa is now easier than ever. Here's everything you need to know about obtaining a Turkmen visa to Tanzania.
1. Type of Tanzania visa for Turkmen citizens.
It is critical to understand the various types of visas available before applying for a Tanzanian e-visa. These are some examples:
A Tanzania tourist visa with a single entry allows you to stay for a maximum of three months in the country. It can be used for vacations, tourism, or medical purposes. Travelers can use this e-visa to enter Tanzania only once. 
Tanzania visa with multiple entries: The multi-entry visa is intended for people who plan to visit Tanzania on a regular basis during the 1-year validity period. A Turkmen visitor can stay in Tanzania for a maximum of three months in a row with this visa. The visa itself is valid for one year from the date of entry. To be considered for a Tanzania multiple-entry visa, you must be invited by a Tanzanian citizen and provide proper documentation explaining why you require this visa.
A Tanzania transit visa allows you to travel from one country to another. Tanzania transit visas are valid for a maximum of seven days.
A Tanzania business visa is required if you intend to visit Tanzania for business or to invest in a Tanzanian company. A business visa is valid for three months from the date of entry, with a single entry into the country.
Tanzania visa for Turkmen citizens.
2. Tanzania visa requirements for Turkmen citizens.
After you've carefully selected the visa you want to apply for, it's time to gather the documents required for Turkmen citizens. These are some examples:
A valid Turkmen passport: The passport you use to apply must be current and valid. Your Turkmen passport must be valid for at least 06 months from the date you intend to enter Tanzania. It is also recommended that the passport contain at least two blank pages.
A copy of your Turkmen passport's biographical page: The first page of your passport usually contains your photo and personal information.
A digital photo: You must submit a recent photo of yourself, taken within the last six months. Your face should be centered and your features should be visible.
A simple travel itinerary for tourist and transit e-visas: You must submit a brief explanation of your travel plans. You must also provide proof of onward travel, such as an airline ticket to another country or back home.
For travelers who want to obtain a tourist multiple entry visa, they have to provide a host ID card/passport, and a letter from the host. 
For business e-visa, travelers must submit a invitation letter and 
A valid payment method: To pay for the visa application fees, a valid debit or credit card is required.
A valid email address: Finally, in order to receive timely notifications about the status of your Tanzanian visa, you must have a valid and working email address.
Check Tanzania visa requirements for Turkmen citizens.
3. How to Apply for Tanzania e-Visa from Turkmenistan?
The online application form will ask you a few simple personal questions and will take less than an hour to complete. Personal information such as your full name, date of birth, nationality, and travel dates will be requested, as well as contact information (email and current address) and passport information (passport number).
After completing the application, the final step is to pay the visa fee and wait for an email with the final decision on the status of your Tanzanian visa.
Tanzania visa processing takes an average of three days, but it may take longer due to high demand or other factors. We recommend that you apply for your visa as soon as possible so that you have enough time to plan your trips to Tanzania.
Read more: Apply for a Tanzania Visa Online (e-Visa).
How to apply for Tanzania e-visa from Turkmenistan.
4. Tanzania e-Visa fees for Turkmen citizens.
Tanzania Immigration Services is proud to provide high-quality services at a reasonable cost. The cost of your visa is determined by the type of visa and the processing time you choose.
When applying for a Tanzania visa online, Turkmen citizens must pay two (2) types of visa fees: service fees and government fees.
Read more: Tanzania e-Visa fees.
Turkmen applicants must pay a fee to the government in order for their application to be processed because Turkmenistan is not on the Tanzania eVisa exemption list.
The service fee depends on which of the three service categories you select from the list below:
The standard processing time: With this option, you will receive your e-Visa via email within 03 business days.
Urgent processing time: If you select this option, you will receive your e-visa in 02 business days.
Processing time for super urgent e-visas: This type of e-visa can be obtained in as little as 24 business hours.
Read more: Tanzania Visa processing time.
As you can see, obtaining a Tanzania visa from Turkmenistan has never been simpler. You do not need to go to an embassy; instead, use the Apply for a Tanzania e-Visa form to apply online. What are you most excited about? If you are a Turkmen citizen planning a trip to Tanzania, you should apply for a visa as soon as possible.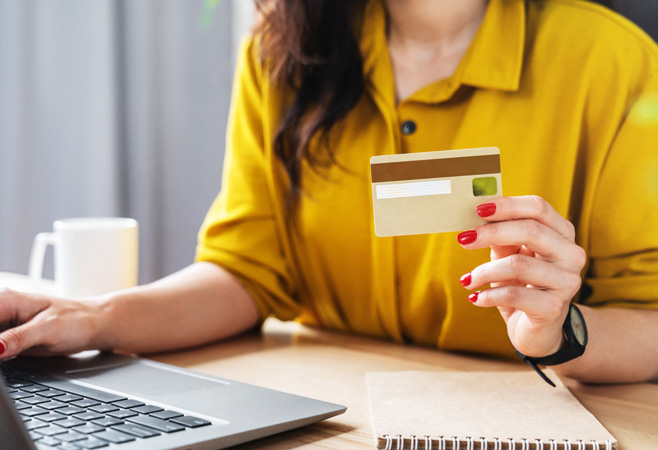 Tanzania visa Fees for Turkmen citizens.
Useful information:
Government Update
Last Update: 04/2023
From April 2023, Turkmenistan passport holders are NOT eligible for Tanzania e-visa and they can apply for a visa at the Tanzania Embassy.