Tanzania visa for New Zealand citizens: Requirements and Fees
Tanzania is quickly becoming one of the most popular African countries, with over 2 million tourists visiting last year. Tanzania is well-known among travelers for having 16 national parks, Mount Kilimanjaro (Africa's highest point), and even the tropical island of Zanzibar.
Please remember that all New Zealanders must have a visa in order to enter Tanzania if you are already planning a trip there. Travelers from New Zealand can thankfully take advantage of the e-Visa program, which was made possible by a fresh initiative that the Tanzanian government unveiled last year.
Tanzania e-Visa for New Zealand citizens
1. What is the Tanzania e-Visa for New Zealand citizens?
Most countries' tourists can now apply for a Tanzania e Visa. The online system expedites and simplifies the visa application process for travelers.
Tanzania's e-Visa system is entirely web-based. To complete their application, foreign nationals do not need to make an appointment with the embassy; they can do so using their smartphone or computer.
The information on this page can help travelers determine who needs a visa for Tanzania and how to apply online.
Travelers can choose from four different types of visas:
A single-entry Tanzania tourist visa allows the traveler to stay in Tanzania for a maximum of three months and can be used for vacation, tourism, or medical purposes with a single entry.
A multiple-entry Tanzania visa – This visa is designed for people who plan to visit Tanzania frequently. This visa allows visitors to stay in Tanzania for a maximum of three months for each trip, and it is valid for a year.
A Tanzania transit visa enables a traveler to transit through Tanzania to their next destination. It is valid for stays of no more than 7 days and is intended for short layover trips.
A Tanzania business visa can be obtained by those who want to come there on business or invest in Tanzanian businesses. This visa allows for a single entry and has a 3-month validity period.
2. Tanzania visa requirements for New Zealand citizens.
When submitting their applications online, New Zealand citizens are required to attach supporting documents that fulfills the Tanzania e-Visa requirements. The following papers must be scanned and submitted electronically:
When arriving in Tanzania, you must have a New Zealand passport that is valid for at least 6 months.
A copy of the passport information page with the applicant's full name written on it.
A passport-style photograph of the applicant's face.
The passport must have more than 2 blank pages for special notes and stamping.
An ID card of the host
A flight itinerary
You must also notify the immigration authorities of your travel plans so that you do not exceed the visa's three-month limit. It is necessary to show proof of return to New Zealand or onward travel to another destination.
Visitors who apply for a business e-visa are also required an invitation letter and company COI if needed.
Tanzania visa requirements for New Zealand citizens
3. How to Apply for Tanzania e-Visa from New Zealand?
Travelers should apply online for a Tanzania e-Visa after ensuring that they meet the Tanzania visa requirements for New Zealand citizens and selecting the appropriate visa type. This should only take a few minutes.
When filling out the form, each applicant must provide the following vital personal and passport information:
Full name.
The date of birth.
Nationality.
The number of passports.
Information about the applicant's travel plans in Tanzania.
If all of the information entered is incorrect, the visa process may be delayed.
As part of the e-Visa application process, all New Zealand citizens must provide a current email address, where they will receive information and updates on the status of their visa. Following the immigration department's review of the application, the details of the visa's approval or denial will be sent to the same email address. You should not book your vacation until you have received final approval of your visa.
Read more: Apply for a Tanzania Visa Online (e-Visa).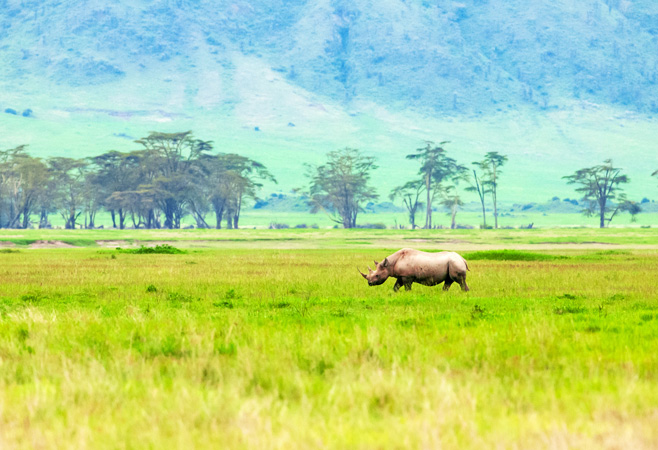 Apply for Tanzania e-Visa from New Zealand?
4. Cost of Tanzania visa for New Zealand passport holders.
For New Zealand citizens to apply for a New Zealand visa online, you must pay two (2) visa fees: the service fee and the government fee.
Tanzania Immigration Services takes pride in offering high-quality services at a reasonable price. The type of visa and the processing time you select determine the cost of your visa.
Read more: Tanzania e-Visa fees.
The service charge is variable depending on which of the three service categories you select from the list below:
The standard processing time is three business days, and you will receive your e-visa within that time.
Urgent processing time: with this service, you will receive your e-visa within two working days.
Super Urgent processing time: the quickest type of e-visa, which can be obtained in as little as 24 hours.
Read more: Tanzania Visa processing time.
The visa fee for New Zealand citizens varies according to the type of visa and length of stay, and can be paid with a credit card when applying.
Tanzanian tourist visas are available upon arrival to New Zealand citizens, though there may be long lines at the border, and the visa fee varies and must be paid in cash upon arrival. For those who applied for the visa ahead of time, the new electronic system is expected to shorten the transition period. It is hoped that this will increase Tanzania's appeal to Europeans traveling for business or pleasure.
Cost of Tanzania visa for New Zealand passport holders
Useful information: