Tanzania visa for Dutch citizens: Requirements and Cost
Tanzania is a popular destination for visitors who enjoy the thrill of nature and adventure. Tanzania is home to numerous animal species, beautiful mountains, conservative national parks, and natural wonders. If you are a Dutch citizen planning a trip to Tanzania, here is everything you need to know about the Tanzania Visa for Dutch citizens.
1. Tanzania visa requirements for Dutch citizens
When using the online application for a Tanzania visa for Dutch citizens form, citizens of the Netherlands are required to submit supporting documentation covering the e-Visa requirements for Tanzania. Please, follow these required documents below to prepare for your application.
Tanzania visa requirements for Dutch citizens
Passport from the Netherlands, have a validity of at least six months and at least one unused visa page before submitting your application.
Photos the size of passport Flight tickets that have been confirmed.
Flight tickets that have been confirmed.
Email address to which you will receive your e-visa
Visa fees can be paid with a credit/debit card or Paypal
All Dutch nationals must also submit your travel plans to immigration authorities to ensure you stay within the visa's three-month limit. This must include proof of flights or other modes of transportation back to the Netherlands or onward to another destination.
2. How to Apply for a Tanzania Visa from Netherlands
To get the Tanzania visa for Dutch citizens, Tanzania Immigration Services would require to follow the given procedure correctly. Which only takes a few minutes to fill in.
When filling out the form, each applicant must provide the following vital personal and passport information:
Full name
Date of birth
Place of birth
Travel document number
Details of the applicant's travel plans while in Tanzania
International Payment will be used by your credit/debit card or Paypal at all.
Once you receive your e-visa make sure you take a printout of it to get it verified at entry ports.
As you can see, obtaining a Tanzania visa for Dutch nationals is simple. Simply apply for an e-Visa online, and get a visa stamped when you arrive in Tanzania. The e-Visa you will be issued is valid for 90 days.
Read more: Apply for a Tanzania Visa Online (e-Visa)
3. Types of Tanzania visas for Dutch citizens
Dutch citizens can apply for four types of Tanzania visas:
Tanzania Tourist e-Visa: This visa allows people to enter Tanzania for touristic purposes. It is further divided into two categories.
Single entry tourist e-Visa: Travelers can be allowed to enter this country one time in 3 consecutive months for short activities in law.
Multiple entries tourist e-Visa: The applicant with traveling purposes can enter no limited in 12 months. A period of every 3 months for an entry.
Tanzania Business e-Visa: This visa allows Netherlands citizens around 3 months to conduct work-related activities in Tanzania. This visa required documents both from the employee and employer for approval.
Tanzania Transit e-Visa: Available for travelers who want to stay in Tanzania on their way to another country and will stay no longer than 7 days.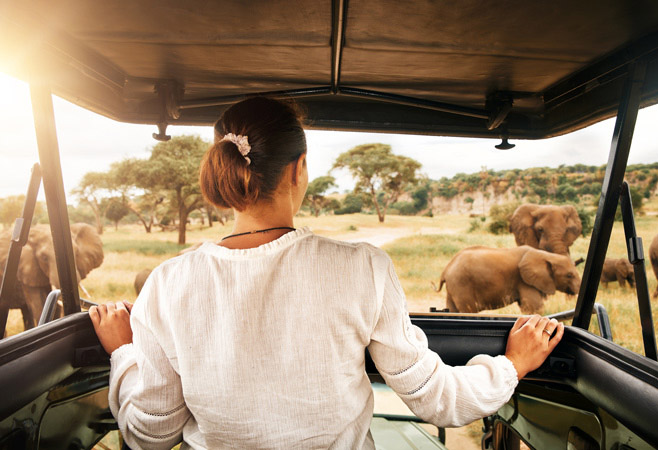 Tanzania visa for Dutch citizens
4. Tanzania visa fee for Dutch citizens
The visa fee of a Tanzania visa for Dutch citizens varies depending on the type of visa and length of stay and can be paid with a credit card when the traveler submits their application.
To apply for a Tanzania visa for Dutch citizens online, you have to pay two (02) kinds of Visa Fee, which are called Service Fee and Government Fee.
Read more: Tanzania e-Visa fees
The service charge is adjustable based on which of the three service categories you choose from the list below:
Normal: For your non-urgent needs, this standard service will help you take a Tanzania e-Visa within three business days.
Urgent: Just in 2 business days, you will receive a Tanzania e-Visa for something urgent you want to get comfortable with.
Super urgent: The quickest type of e-visa that Dutch citizens can reach in just a business day. For unexpected business or flash traveling trips. The highest price gives you the service experience you deserve.
Read more: Tanzania Visa processing time
The total cost will be determined by the type of e-Visa and the time frame in which you require it. Keep in mind that both of these factors have an impact on your bill.
5. FAQS About Tanzania e visa for Dutch citizens:
1. Do Dutch need a visa for Tanzania?
Before traveling to Tanzania, all Dutch citizens need apply for a Tanzania visa for Dutch citizens. You will be given a 90-day stay in the nation after you obtain this authorized paperwork through e-mail.
Fill out our online form and apply immediately on Tanzania Immigration Services for your Tanzania visa online: save time and avoid interminable bureaucratic procedures and waits, obtain your e-visa straight by e-mail, and get ready to go!
2. Can I trust Tanzania Immigration Services?
Tanzania Immigration Services has proven to be a reliable ally for many travelers in recent years, assisting them in overcoming any difficulties encountered in the heavy burden of pre-departure procedures, clarifying any doubts related to understanding and document processing procedures, simplifying departures, shortening times, and avoiding unnecessary airport queues.
3. What is the Tanzania Volunteer eVisa?
Tanzania Volunteer eVisa is a sort of electronic visa that is accessible to tourists who desire to volunteer in Tanzania for a short period of time. Only the following entry ports in Tanzania accept this sort of visa: Julius Nyerere International Airport (JNIA), Kilimanjaro International Airport (KIA), Abeid Amani Karume International Airport (AAKIA), Namanga border, or Tunduma frontier.
Tanzania Immigration Services has all the tools to help you with the digital process. 
4. How Long Is the Flight From the Netherlands to Tanzania?
The flight duration from the Netherlands to Tanzania can vary depending on several factors, including the specific departure and arrival airports, the chosen airline, and any layovers or connections. On average, a direct flight from Amsterdam, the Netherlands, to Dar es Salaam, Tanzania, takes approximately 9 to 10 hours.
Please keep in mind that this is only an estimate and that flight times may vary. Check with the airline you want to fly with for the most current and up-to-date information on flight schedules and durations. Furthermore, if there are layovers or connections, the overall travel duration will be greater.
5. What Are Ports Of Entry To Tanzania?
Tanzanian ports of entry are airports and border crossing sites where international passengers and foreigners from other nations can enter the country.
The following are the points of entry where you may apply for a visa in person and enter Tanzania.
Julius Nyerere International Airport (for air travelers)
Kilimanjaro International Airport (for air travelers)
Abeid Amani Karume International Airport (for air travellers)
Namanga Border (for road travelers)
Tunduma Border (for road travelers)
Useful information: