Tanzania e-Visa for Hungarian citizens: Requirements and Fees
Tanzania's government has launched a new e-Visa application scheme to make visa applications easier for visitors. It aims to improve border security and increase the number of foreign tourists and business visitors to Tanzania. It also simplifies and accelerates the visa-issuance process.
Hungarian citizens are among those who can apply for a Tanzanian e-Visa. Prior to departure, they can apply for a Tanzania visa online, avoiding the need to visit an embassy. Travelers can still obtain a visa at the border; however, long lines are common, especially during peak hours, and visa fees vary per person and must be paid in cash.
1. Types of Tanzania e-Visa for Hungarian citizens.
Hungarian citizens who want to visit Tanzania must first figure out what kind of visa they need. Tanzania e-Visa is divided into 04 types depending on the purposes of visit and how long Hungarian travelers want to stay in the country.
Hungarian visitors to Tanzania can obtain the following visas:
A Tanzanian tourist visa with a single entry allows the traveler to stay in the country for up to 90 days from the arrival date for travel, tourism, short-term medical treatment, or other activities permitted by Tanzanian law.
A multiple-entry Tanzania tourist visa is granted to frequent visitors to the country. This visa is valid for a year and allows Hungarian visitors to enter the country multiple times within the visa validity period, with each trip not exceeding 03 months.
A transit visa is available for visitors transiting through Tanzania on their way to another destination. With this type of visa, they can stay in Tanzania for no more than 7 days from the arrival date.
A Tanzania business visa is available for professionals working in the country on a temporary basis or for anyone looking to invest in Tanzanian businesses. This single-entry visa allows its holders to remain in Tanzania for up to 03 months from the entry date.
2. Tanzania visa requirements for Hungarian citizens.
Visitors must provide a scanned digital copy of their documents when applying for an online visa to Tanzania. The following are the Tanzania visa requirements for Hungarian citizens:
A Hungarian passport valid for a period of at least 6 months upon arrival in Tanzania, with a minimum of 02 unused pages for stamping by Immigration Officer.
A digital copy of the passport biographical page
Each applicant must have a photograph that was taken recently
An email address to receive a Tanzania evisa.
A return flight ticket to ensure Hungarian nationals adhere to the government-mandated three-month visa rule.
In addition, Hungarian travelers must supply some additional documents to apply for a multiple entry Tanzania tourist visa or a business visa:
For a multiple entry Tanzania tourist visa: An invitation from the host and their ID card/ passport.
For a business visa: Hungarian business travelers must provide an invitation letter and certificate of incorporation.
Hungarian travelers should bring at least a visa printout along with them to show it at a border checkpoint upon arrival.
3. How to Apply for Tanzania eVisa from Hungary?
When completing the simple Tanzania e-Visa application online for Hungarian citizens, travelers will need to provide some personal and passport information. The application will only take a few minutes to complete.
To proceed with the visa application, applicants must provide their full name, date and place of birth, travel document number, and a working email address. An email will be sent to the provided address to confirm receipt of the application. Once Tanzania immigration officials have made their final decision, the applicant will be notified whether the visa was approved or denied.
Everyone is required to double-check the information they enter before submitting the application to avoid delays in receiving the visa. The cost of a Tanzanian e-Visa for Hungarian Citizens varies according to the type of visa and the processing time of visa application. When applying for an online visa, credit and debit cards are accepted as payment methods. Other methods (PayPal, Visa/ MasterCard, or American Express) are also accepted for the payment of the visa fee.
Read more: Apply for a Tanzania Visa Online (e-Visa) .
4. Cost of Tanzania visa for Hungarian passport holders.
Tanzania visa fees vary depending on the type of visa and the processing time. You must pay two (2) types of visa fees when applying for a Tanzania visa from Hungary: service cost and government cost.
Read more: Tanzania e-Visa fees .
You can get your e-Visa quickly online at Tanzania Immigration Services instead of waiting weeks for your local embassy to process your visa application. Simply fill out an e-Visa application from your computer, tablet, or phone and wait for it to arrive via email. You can select one of the following processing times:
Tanzania Standard e-Visa: is processed in 03 business days. It's a good option for non-urgent and low-budget requirements.
Tanzania Urgent e-Visa: If you select this option, your visa will be processed within 02 business days.
Tanzania Super Urgent e-Visa: The application will be completed within 01 business day.
Read more: Tanzania Visa processing time .
When you have COVID-19 Insurance , your traveling experience will be more amazing and guaranteed at this time.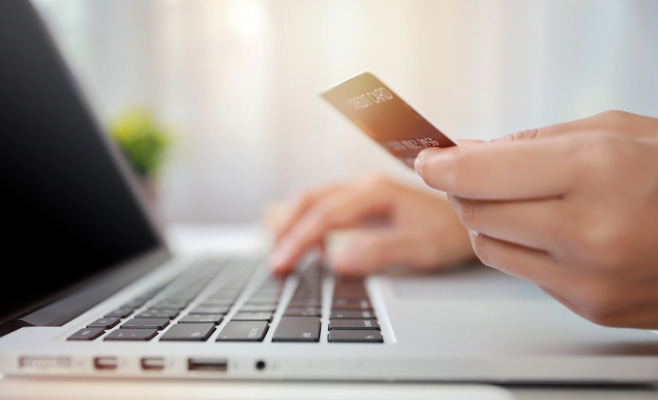 [hình ảnh 4:Tanzania visa for Hungarian passport holders.]
5. What entry points are available for Hungarian passport holders to enter Tanzania?
Hungarian citizens with an eVisa can enter the United Republic of Tanzania through one of the following entry points:
Julius Nyerere International Airport (JNIA), located in Dar es-Salaam.
Kilimanjaro International Airport (KIA), serving the cities of Arusha and Moshi.
Mwanza International Airport, serving the city of Mwanza
Abeid Amani Karume International Airport (AAKIA), on Unguja Island.
Zanzibar Sea Port.
By border: Namanga, Sirari, Holili, Horohoro, Kasumulu, Rusumo, Mtukula, Tunduma.
Useful information: